They say that love is blind. So I could only assume that Rebecca was in serious need of an eye doctor when I got down on one trembling knee in front of complete strangers and popped the big question. I am pleased to announce that the love of my life did say "Yes" and we'll have a small wedding on June 17, 2017 in front of family and close friends. Well, that is to say unless she gets her eyes checked between now and then.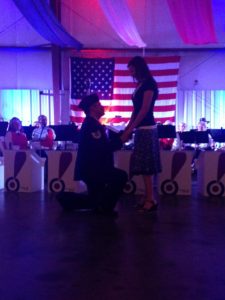 Big John pops the question.
One of the many wonderful thing about getting married is that it's not only a great excuse for a fabulous getaway, it's actually quite expected. In all of my travels, there can be none more memorable than the honeymoon I will soon embark on with my beautiful new bride. I wanted to choose a place that was not just adventurous but was the embodiment of romance. I figured I absolutely could not go wrong if we started our little journey in that beautiful Mediterranean country shaped like a boot.  I've never been to Italy and neither has she. Allow me to show you what I've planned for our special little getaway and if you've been to any of the regions, or have any insight into the matter, don't hesitate to send me a comment.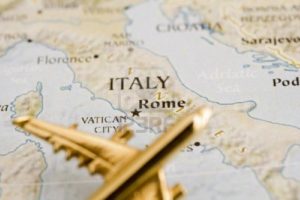 Big John and Rebecca will be flying to Rome
We will begin our travel adventure the day after our wedding. After a much-too-early morning rise and a short drive to the airport, we will be boarding a jet set for Rome, Italy. This ancient metropolis is known by many names to include the city of seven hills, the eternal city, and most fitting of all, the city of love. Upon landing in Rome, we won't be learning anything at all about how the city acquired so many mysterious nicknames. In fact, we will be skipping Rome in its entirety and taking a shuttle straight from the airport to the port city of Civitavecchia (Yeah, I've never heard of that place either). Not only was Rome not built in a day, it was also not built anywhere near water. Why is that important? It's important because Rebecca and I will be embarking on a 11-night Mediterranean cruise aboard the Celebrity Reflection.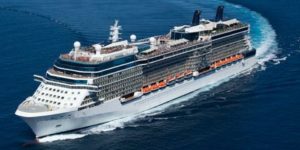 11-Night Mediterranean Cruise aboard the Celebrity Reflection
To be completely honest, I haven't traveled anywhere worthy of a travel blog in quite some time. Frankly, I've run out of material. That is one of the reasons I couldn't just fly to Rome and then fly back home. If I'm flying all the way to the ends of the earth with my baby doll, then we are going to visit some amazing places while we are there. Not only will we be having the time of our lives doing so; but I'm going to share all of our adventures with you and put bigjohnsadventuresintravel.com back on the map! Here are just a few of the hot spots I'll be blogging about soon: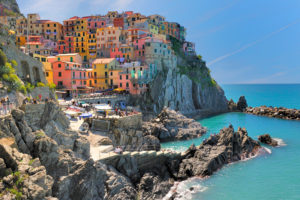 Florence, Italy
Gazing at this rocky landscape, it's easy to see how Leonardo da Vinci might have drawn inspiration from his hometown of Florence, Italy.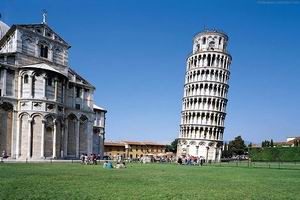 Pisa, Italy
Is it just me, or does that tower in Pisa, Italy seem to be leaning just a bit to its starboard side?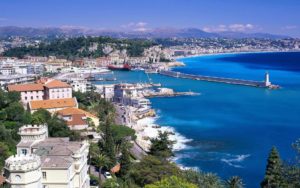 Nice, France
Did you know that the city of Nice was originally part of Italy until it was allegedly stolen by the French in a rigged vote? Now that's not very nice at all!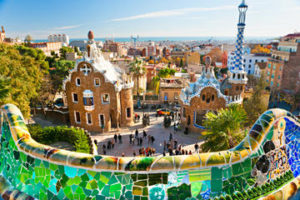 Barcelona, Spain
The city of Barcelona is Europe's largest metropolis on the Mediterranean Coast. I've been lost before in Walmart, I think I'd better bring a map.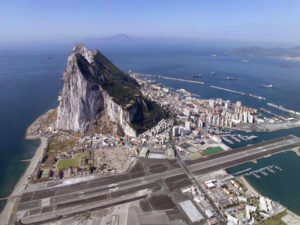 Gibraltar, United Kingdom
Although Gibraltar is technically a part of the United Kingdom, its sunny Mediterranean climate is a far cry from England's dreary coast. Here's a fun fact for anybody attempting to drive into the city: Don't be surprised if traffic congestion becomes a nightmare. The only road into the city also doubles as an airstrip. I believe those vehicles with the longer wingspans probably have the right-of-way.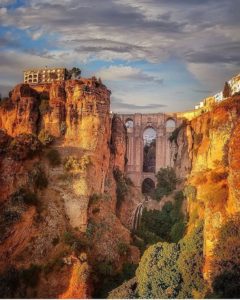 Malaga, Spain
From the breathtaking Puente Nuevo, (a stone bridge spanning this scenic gorge), to New town's Plaza de Toros, (a legendary 18th century bullring), the city of Malaga holds many of Spain's most famous landscapes.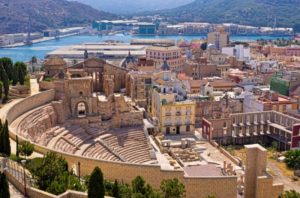 Cartagena, Spain
The city of Cartagena was once the boom-town of the Roman Empire.  Among its many ruins are a first century B.C. theater and Casa de la Fortuna, (a villa of murals and mosaics). Founded by the Carthaginians in 220 B.C., to take a step into this Spanish city is to truly take a step back into time.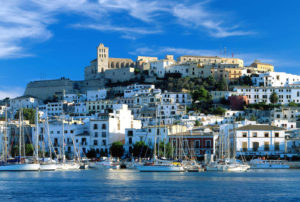 Ibiza, Spain
This final stopping place on our 11-night Mediterranean cruise is well-known for their sun-baked beaches and wild nightlife.  The ground on Ibiza is a rather unusual shade of orange. This is due to the rich abundance of pine trees that span the island. When the pine needles fall, the tannins within seep into the ground, dyeing it their distinctive orange color. I had better use some sunscreen here. I wouldn't want the glow of my skin to match the dirt.
After eleven starry nights aboard our cruise ship touring the Mediterranean coast, we plan on making a return back to the fabled streets of Rome. It's only then that we'll discover what the City of Love truly has to offer!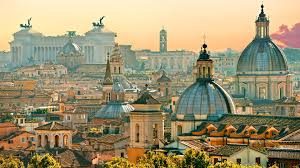 When in Rome, do as the Romans do.
They say, "When in Rome, do as the Romans do." I wonder if Romans ever take road-trips? I sure hope so, because that's exactly what we aim to do after spending a couple of glorious days there. To really see the soul of Italy, we are renting an automobile and taking one heck of a road trip. We are driving from Rome all the way to that famous floating city known as Venice.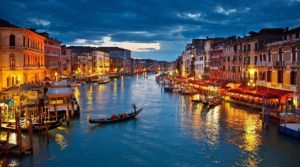 The floating city of Venice, Italy
Venice is the capital of northern Italy's Veneto region. Built on more than 100 small islands in the Adriatic Sea, this floating city has no roads, just a network of canals that make up its streets.  Venice is often heralded as the most romantic place on earth.  The Grand Canal thoroughfare is lined with Renaissance and Gothic palaces. The central square, Piazza San Marco, contains St. Mark's Basilica, which is tiled with Byzantine mosaics, and the Campanile bell tower offers magnificent views of the city's famous red roofs. I believe that after a nice bottle of red wine and a gondola ride, even Big John might get a little lucky!
Happy travels,
Big John
P.S. If you'd like to contribute to making all of our honeymoon dreams come true, we've set up a little honeymoon registry at the link below. Thanks for visiting my blog and I hope all of you check back with me for updates real soon.