What do the Alps of Germany have in common with the southern state of Georgia? Well absolutely nothing, unless you're talking about the picturesque village of Helen. This charming village, with a meager population of around 500 people, is hidden deep within the shadows of the Chattahoochee National Forest.
Located about two hours north of Atlanta, this Blue Ridge Mountain community sprang up out of the glittering dust of the Great Georgia Gold Rush. When gold fever finally ran its course, the town became a hub for an emerging timber industry. Unfortunately, the people there had more saws than they did trees and in the 1960s the town nearly shut down. It wasn't until 1968, when businessmen bumped heads with a local artist, that they came up with a unique solution to revitalize the town – Helen, Georgia would be given a Bavarian facelift.
Over the years that followed, the entire town was revamped and now appears as a quaint German alpine village. There are German-styled restaurants, German-themed gift shops, German traditional festivals (Oktoberfest), and one of my personal favorites -cold German beer! With all that Old World appeal, this place is just brewing with adventure!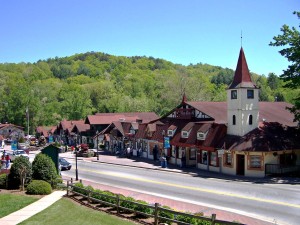 Main Street, Helen, GA.
Main Street in Helen is perfect place to find German-themed goods, souvenirs, and tasty treats galore.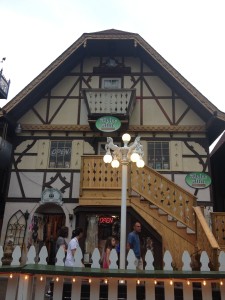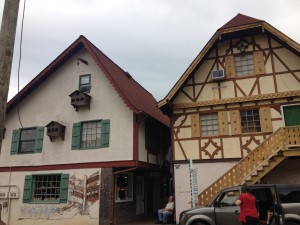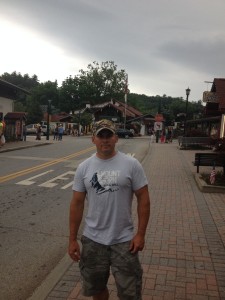 Big John standing on the red bricked streets of Helen, Georgia.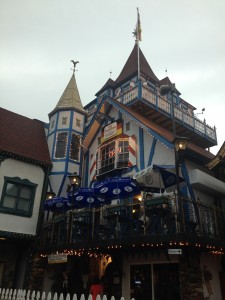 Old Heidelberg German Restaurant and Pub
The Old Heidelberg German Restaurant and Pub is just one of many eateries in Helen offering a medley of nourishing and tasty dishes. With so many tempting items to choose from, I think I'll enjoy it all with a pilsner and a lager!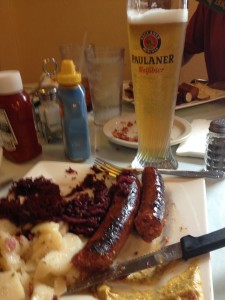 If you enjoy traditional German fare and ice cold brew, the Old Heidelberg is sure to please!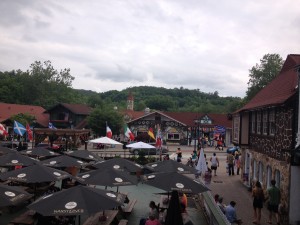 Umbrella seating under a blue Georgia sky.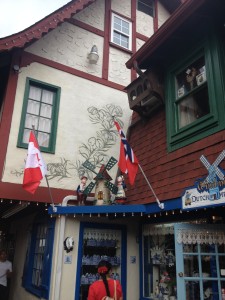 Helen Georgia has gift shops galore!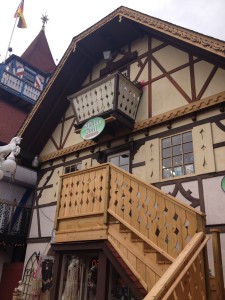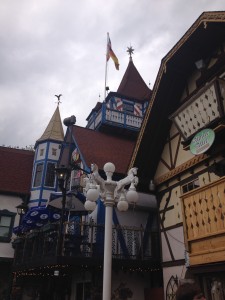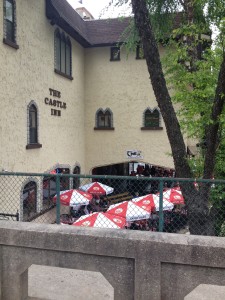 This beautiful, family-owned lodge is located right on the banks of the Chattahoochee River.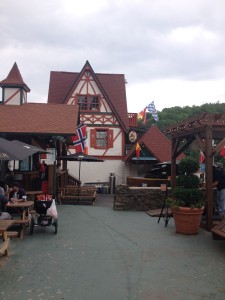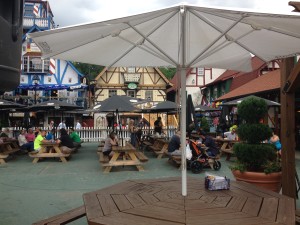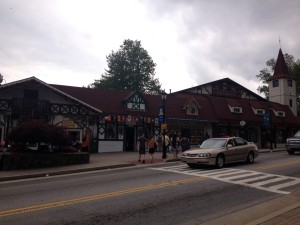 The Heidi Motel, featuring a large windmill on the property, is the most photographed landmark in town.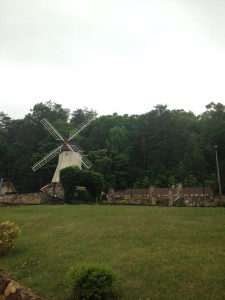 This windmill reminded me of all the adventures I had with Rebecca in the Netherlands.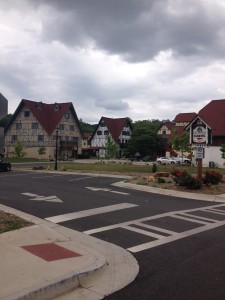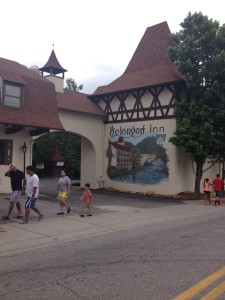 This enchanting hotel, situated near the Chattahoochee river, is steeped in Bavarian tradition. Guests can enjoy suites with full kitchens, balconies over the river, and a large heated pool.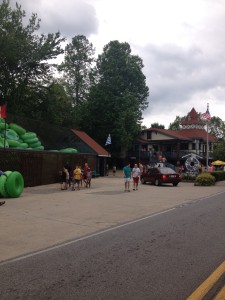 Helen offers tubing and waterslides for wholesome family fun!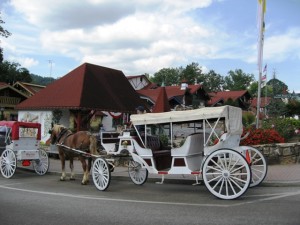 Take your significant other on a romantic carriage ride through the streets of this alpine town.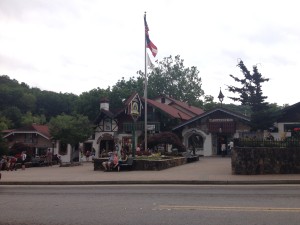 If the idea of Blue Ridge Mountains & German flavor appeals to you, than come to Helen Georgia and have a Bavarian adventure all of your own! Thank you for reading my article and I hope you visit my site again real soon. Feel free to explore other areas of my blog, post a comment, and show some love on social media.
Happy Travels,
Big John
---

Posted in Adventurous Places, Great Dining, North America and tagged Bavarian village, Georgia, Helen by Big John with

comments disabled

.