Out of all the amazing hikes I have done during my stay on Oahu, Koko Head is my absolute favorite. Koko Head is located on the southeastern side of the island in an area known as Manalua Bay. Although it is a relatively short hike, the 1,048 railway stairs to the top can definitely test one's endurance! One of the most fascinating things about Koko Head, aside from the breathtaking views, is its military history.
During World War II, the U.S. Army erected several bunkers at the summit of the crater with a railway tram that carried up troops and supplies. After the Air Force was formed in 1947, the installation at Koko Head Crater became the Koko Crater Air Force Station.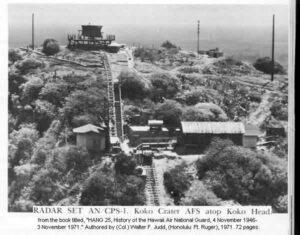 Koko Crater Air Force Station atop Koko Head
For years, Koko Head Crater was a fully functional radar station. Eventually the Air Force turned the property over to the Hawaii Air National Guard. I sure hope those weekend flyboys didn't mind the occasional hike!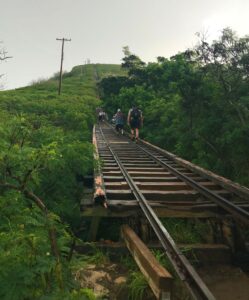 Her tracks can be perilous in places.
The tracks that remain are now referred to as "railway stairs". A climb to the summit on the Koko Head Railway stairs will take you up 990 feet in just over .7 miles. It is a grueling hike, but the view from atop is definitely worth every bit of the struggle along the way!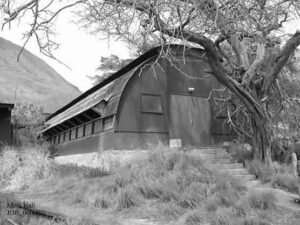 Koko Crater Air Force Station Mess Hall
The building was long gone by the time I began making my way up the summit; but the morning of my hike, I could almost still smell the bacon and eggs! I skipped breakfast that morning, so I was probably just hungry.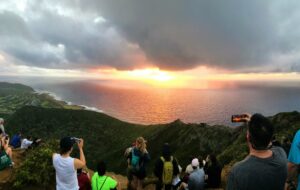 Start your hike early enough to catch one of these gorgeous sunrises on the summit!
Parking is free at the Koko Head District Park and the gates open at 6:00 am sharp. I highly recommend that if it is your first time going, start early so you can still catch a sunrise at the top. Just be mindful, it will likely still be dark when you arrive so bring a headlamp.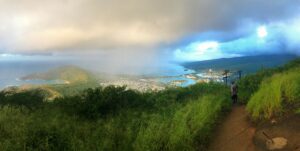 The trail can get muddy just after a thorough soaking.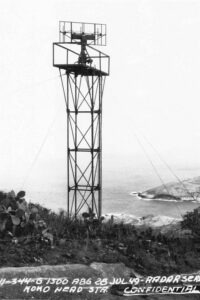 U.S. Air Force Radar Station – July, 28, 1949
Koko Crater Radar Station during her prime.
In 1966, the radar station became obsolete and the property was passed on to the City of Honolulu.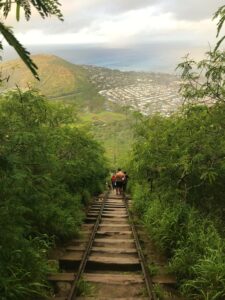 For many, the way down can actually prove more difficult than climbing to the top.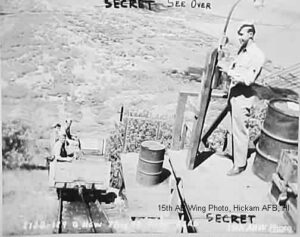 American Airman hard at work manning his station.
I know what he is probably thinking. "Those slackers have been gone for hours. They better have brought me back a sandwich!"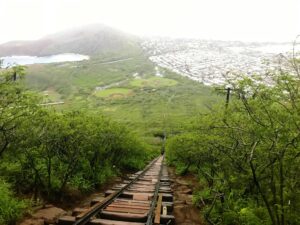 It is still quite a trek before reaching the bottom.
This is the part of the trail where I like to sit on the rails and just contemplate life… life is difficult… walking is difficult… sitting is difficult… lying down on tracks is really difficult…. getting back up is even more difficult than that…. people are altogether way too difficult… why won't they just go around?
With the aid of a gas-powered winch, a military tram slowly makes its way back down up the tracks.
I sure hope the guy photographing this has another ride coming soon. It's a long walk getting back to the hooch!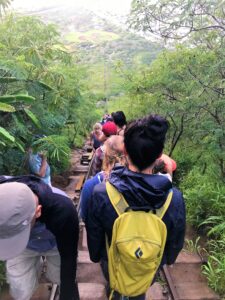 It's a pretty common occurrence to get stuck on the tracks during rush-hour traffic.
Koko Head is a very popular hiking destination for both tourists and the locals. It is estimated that over 500 people visit Koko Head trail on any given day.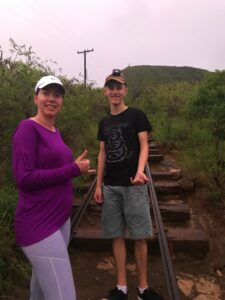 Rebecca and Jonah throw up a "shaka" on the trail.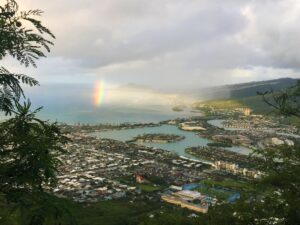 You can't see Hawaii without seeing at least one of her spectacular rainbows!
I hope you enjoyed my post. If you are ever in Oahu, this is one hike that you really must do. Please feel free to explore more of my site, Big John's Adventures in Travel, post a comment, and maybe even show me some love on social media.
Mahalo!
Happy travels,
Big John

Posted in Adventure Fitness, Adventurous Places, North America and tagged Hawaii, Koko Head, Oahu by Big John with

comments disabled

.