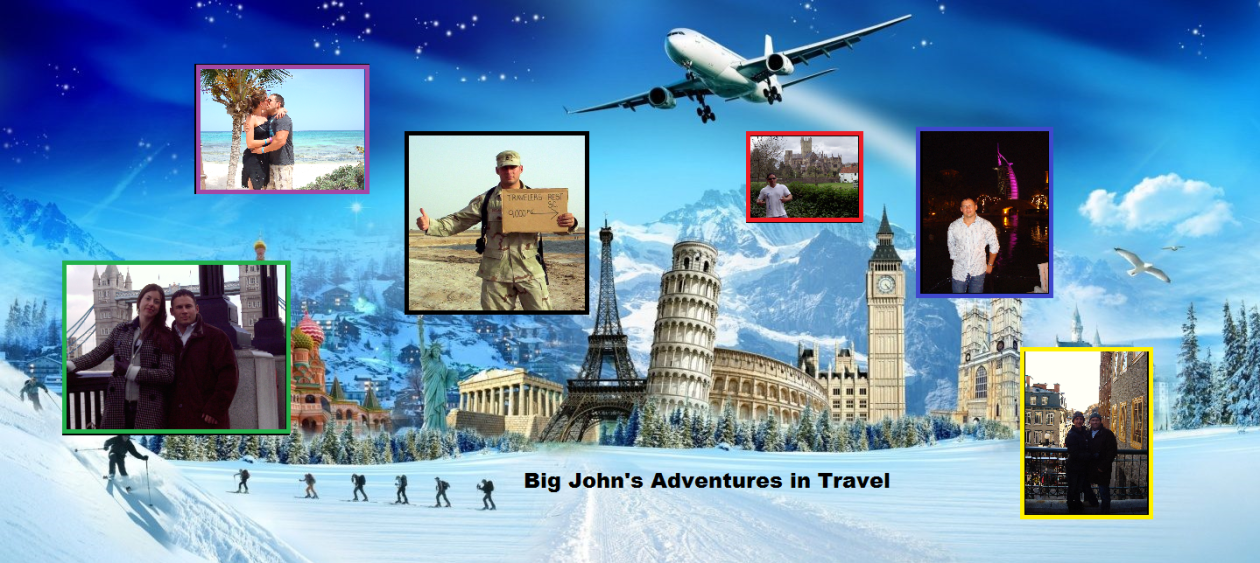 Big John's Adventures in Travel
If you have wandered onto this page then you must be asking the question, "What is Big John's Adventures in Travel all about?" Well, are you a person that constantly craves a life of travel and adventure? Are you somebody that easily becomes bored with the mundane humdrum of an all-too-ordinary existence? If so, then this site is definitely a place for you! Big John's Adventures in Travel was created with people just like you in mind. Big John offers his readers page after page of high-quality wanderlust entertainment.
Here, you can journey with me as I travel the globe in search of that next great adventure. While on the roam, I always snap as many pictures as I can with my trusty smartphone. The best part of any adventure is bringing some of those experiences home and sharing with others. Big John's mission is to inspire his readers to dream big and embark on their very own adventures in travel. For now, just sit back on that well-ridden couch and prepare to be entertained. Our world is a fascinating place!
---
Just a brief video clip of what you migh discover at Big John's Adventures in Travel.
---
Oh, I almost forgot to tell you: If you are planning a new and exciting trip then book it right here on Big John's  BOOKING/SHOPPING page.  Just remember, when you return from your globetrotting excursions, don't forget to tell us all about it in the comment sections. I should remind you though, no good storyteller omits any of the fantastical details. If you can't recall anything particularly note-worthy from your trip, just allow your unrestrained imagination to be our ultimate travel guide.
PS. We really love those Big Fish stories and tall tales around here; but please keep them original!
Happy travels,
Big John
---