Out of all the Emirates in the United Arab Emirates, Dubai is the most famous. This free-trade, technological city literally sprang up out of the desert in just a few short decades. Dubai is a desert oasis in a digital age. Now the sprawling metropolis is a world-class travel destination and it was my home away from home for the majority of 2011. This is a photographic journal I created during my time spent in this futuristic city.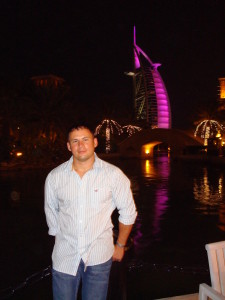 Standing in front of the Burj Al Arab (world's most luxurious hotel).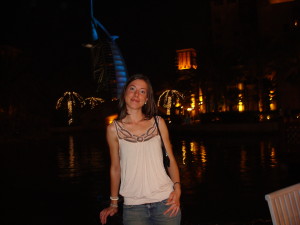 My princess in Arabia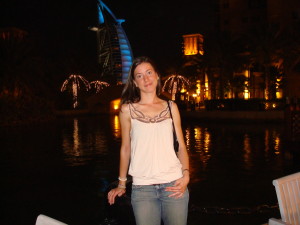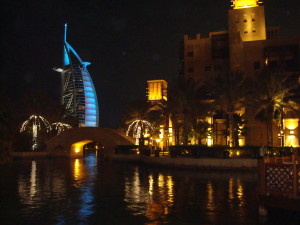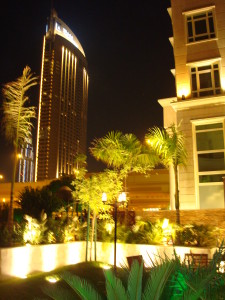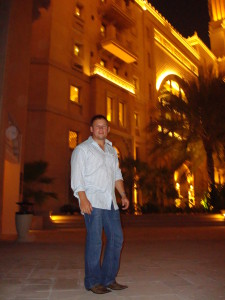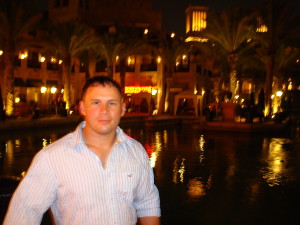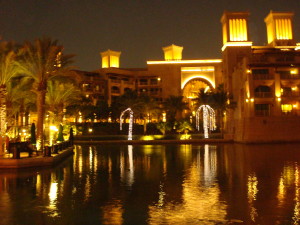 Golden reflections glimmer in the pool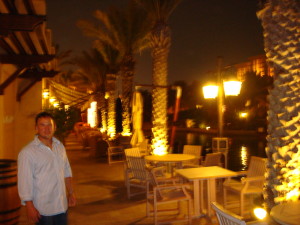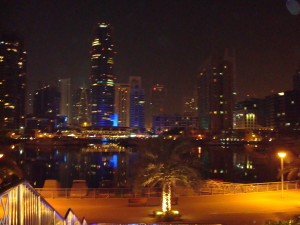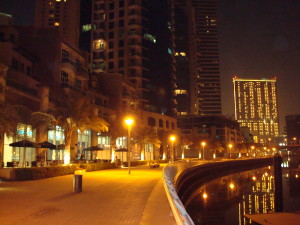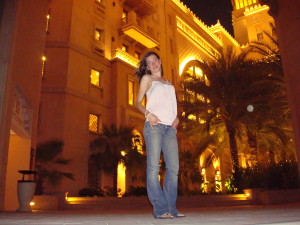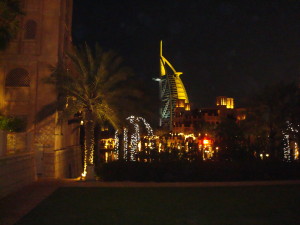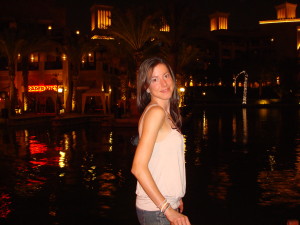 So sultry!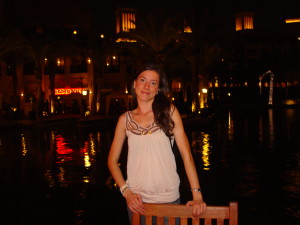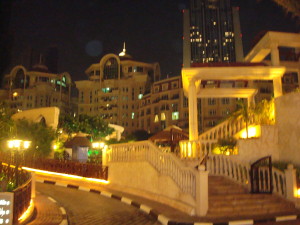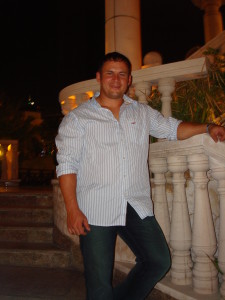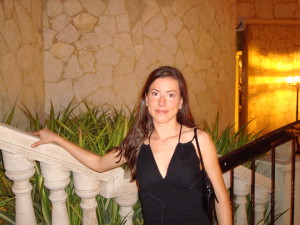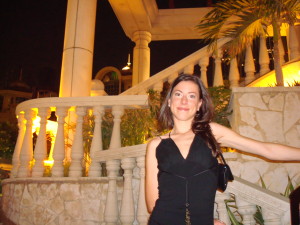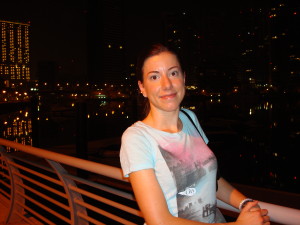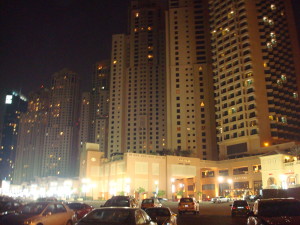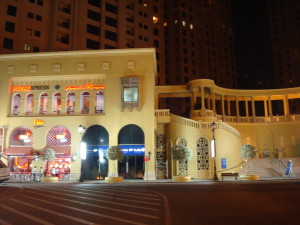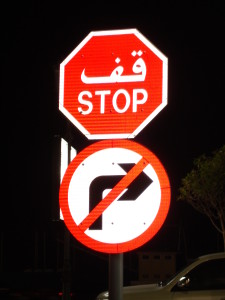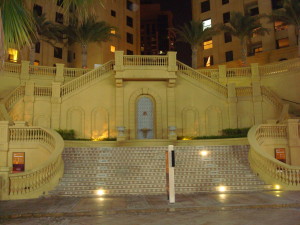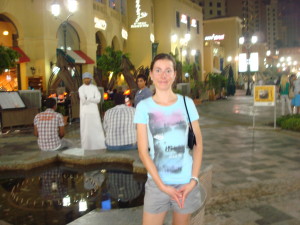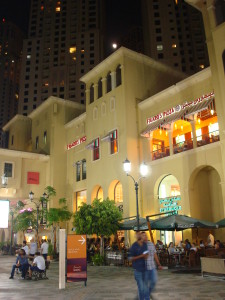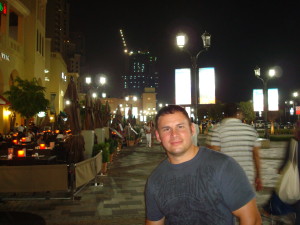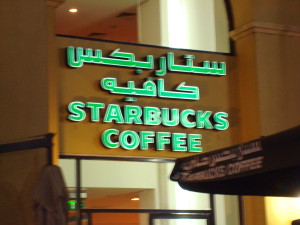 Americans can find some of their favorite food chains in Dubai from Starbucks to Texas Roadhouse.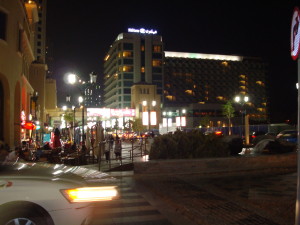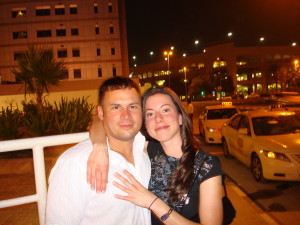 Rebecca & Big John outside of Dubai Mall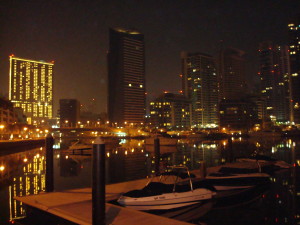 Dubai Marina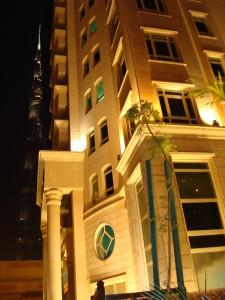 A glimpse of the Burj Khalifa in the backdrop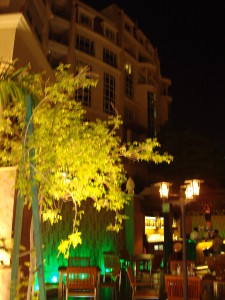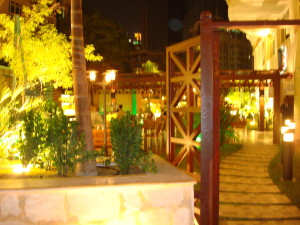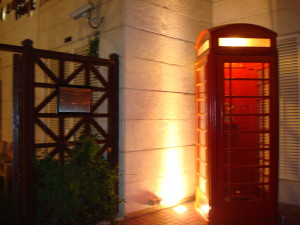 Outside a British pub near the Dubai Mall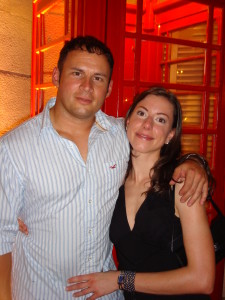 I'm standing on a ledge to make myself look taller, but don't tell anyone.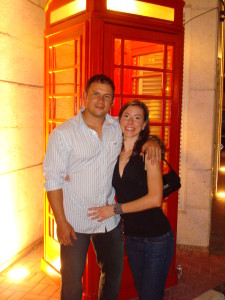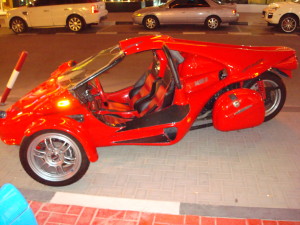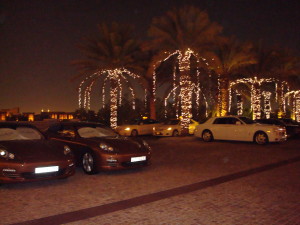 Oil tycoons park their cars outside the Dubai Mall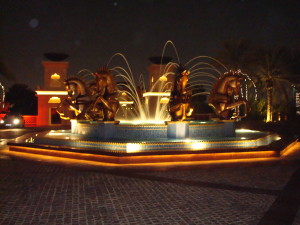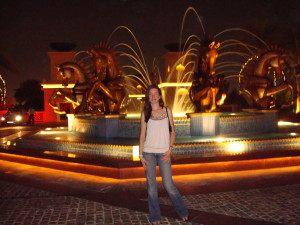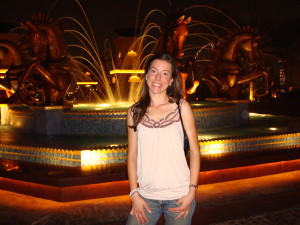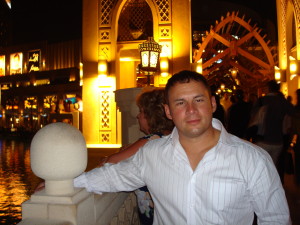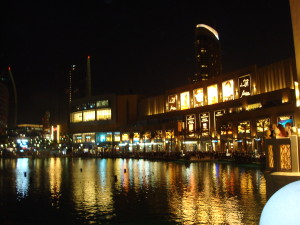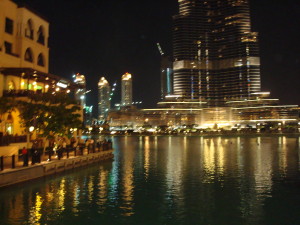 The base of the Burj Khalif (tallest building in the world)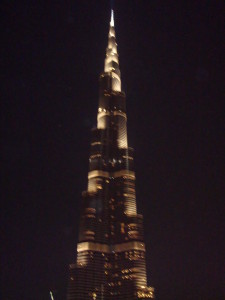 The Burj Khalifa scrapes the Dubai sky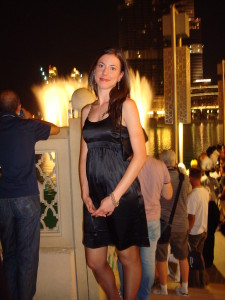 My baby doll in her pretty black dress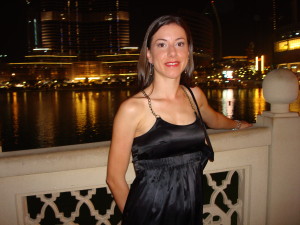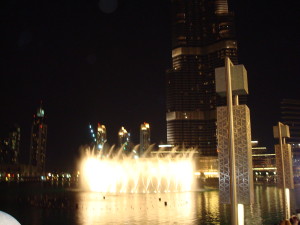 Spectacular fountain show every night outside the Dubai Mall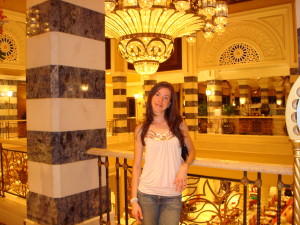 Opulence and beauty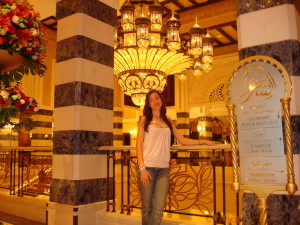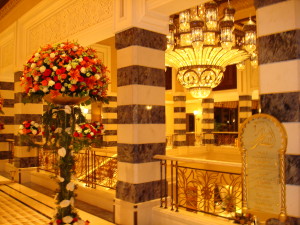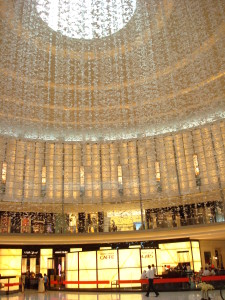 Inside the Dubai Mall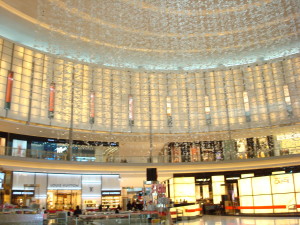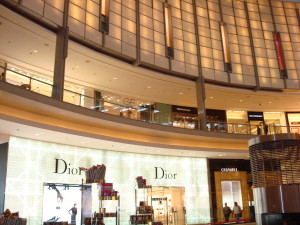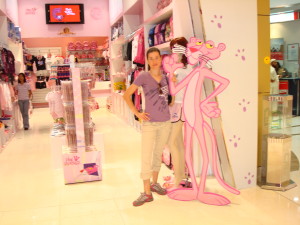 The Pink Panther in the Dubai Mall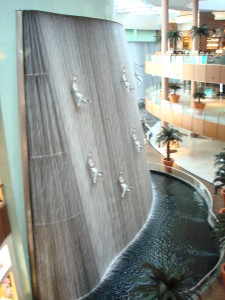 The fountain inside Dubai Mall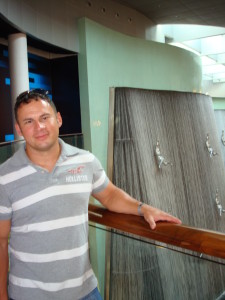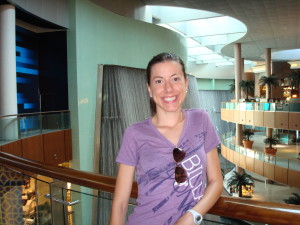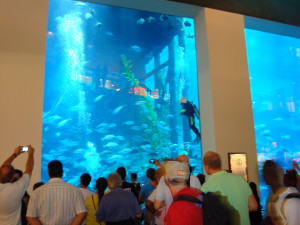 Scuba diver inside Dubai Mall aquarium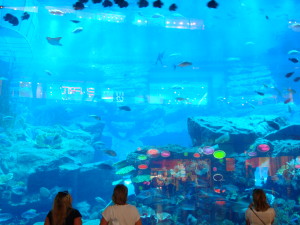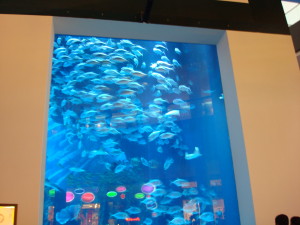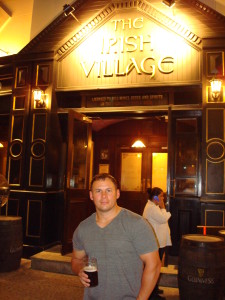 Enjoying a Guinness at the Irish Village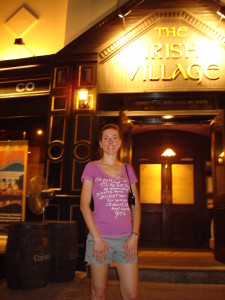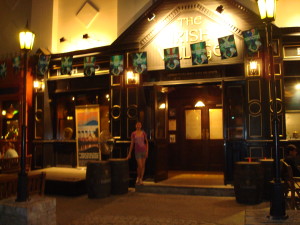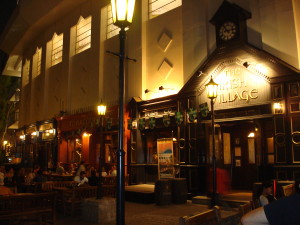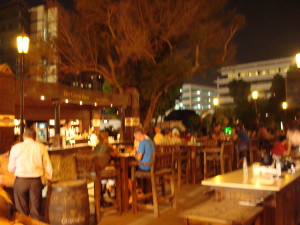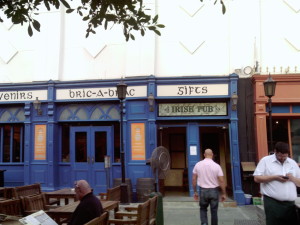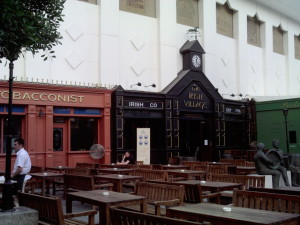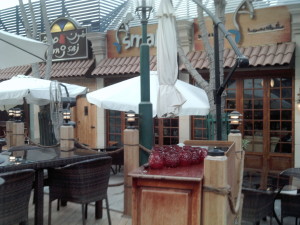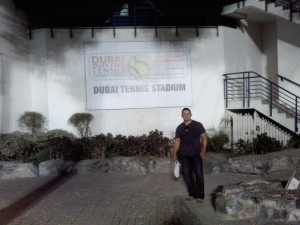 Dubai Tennis Stadium outside Irish Village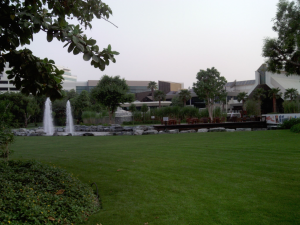 The most grass I found in the entire city was at the entrance to the Irish Village.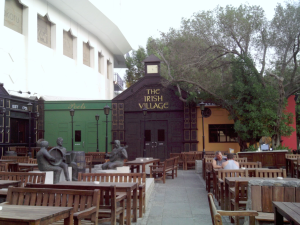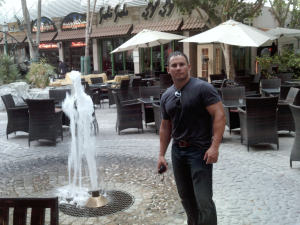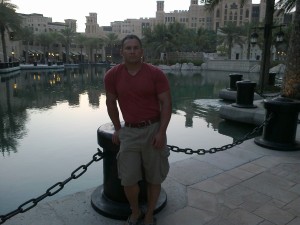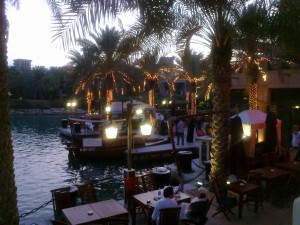 Atlantis Resort, Dubai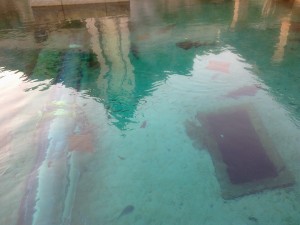 Slide through an underwater tube in waters teeming with sharks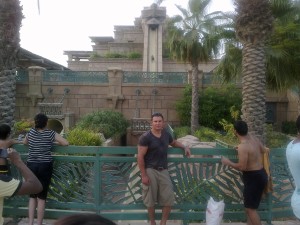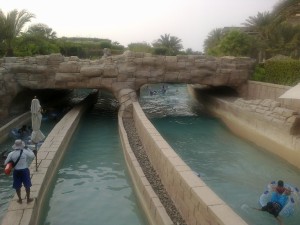 Lazy river around Atlantis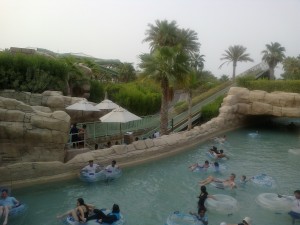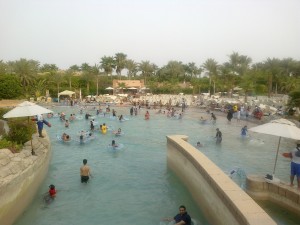 Me and the boys on the beach at Atlantis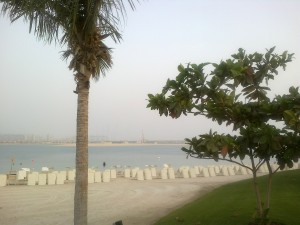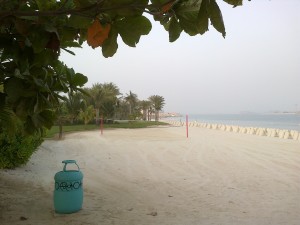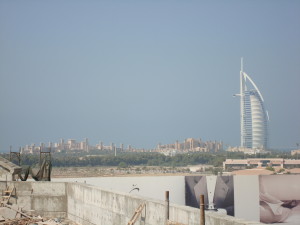 View from my rooftop pool at the Coral Boutique Hotel, Dubai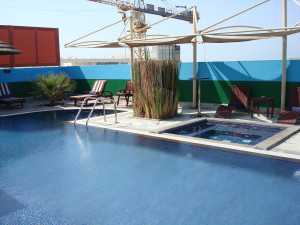 A refreshing dip when daily temperatures exceed well over 100 degrees Fahrenheit.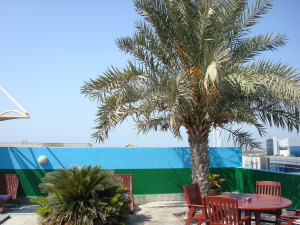 Date palms surround the pool.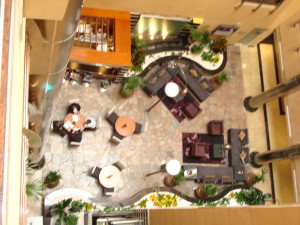 A glimpse down into my hotel lobby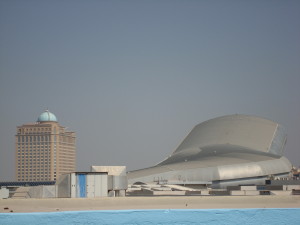 Roof of Ski Dubai (Indoor Ski Resort) at the Mall of the Emirates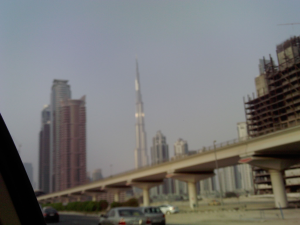 A glimpse of the skyline from the road.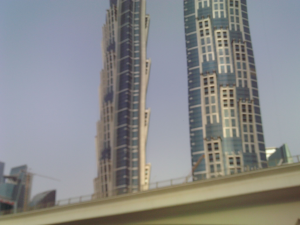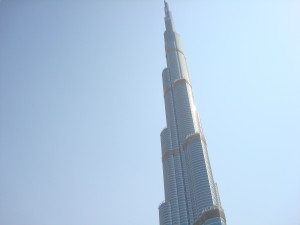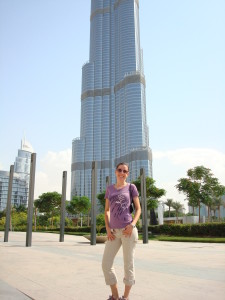 Rebecca strikes a pose in front of the tallest building in the world.
Thank you for journeying with me through my photographic tour of Dubai and I hope you visit my site again real soon. Feel free to explore other areas of my blog, post a comment, and share some love on social media.
Happy travels,
Big John

Posted in Adventurous Places, Asia and tagged desert oasis, Dubai by Big John with 13 comments.