Are you considering an All-American family vacation this year, weary of Disney, but not yet certain where you really want to go? If this sounds like you, Big John has compiled a star-spangled list of fun-filled family getaways for all fifty states. Not impressed? You should be. It can be quite difficult finding that perfect place for respite and leisure in remote places such as North Dakota.
Still, Big John's Adventures in Travel believes some of life's greatest adventures can be found in the most unlikely of places. So without further ado, let's go explore these fantastic family getaways in the land of the free and the home of the brave. When we're all through, perhaps Big John will have inspired you to plan that perfect family vacation of your own.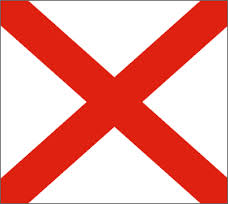 Alabama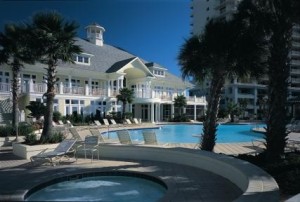 The Beach Club, Gulf Shores, AL
Nothing says fun in the sun while in the Yellowhammer State like the Beach Club in Gulf Shores. Their sugar-sand beaches make this resort a true tropical paradise. The site has five outdoor pools, savory dining options, a full-service spa, and numerous other resort amenities. There's truly something special about the Beach Club! Phone:(866)348-9112
---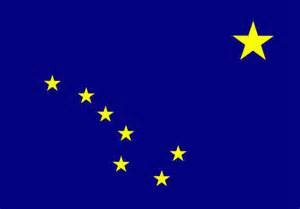 Alaska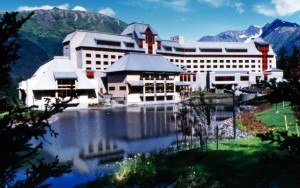 Alaska is known as The Last Frontier and the Hotel Alyeska seemingly knows no boundaries. This premier ski resort destination, nestled in the Chugach Mountain Range, offers countless amazing activities to include fishing, bicycling, kayaking, canoeing, rafting, flightseeing, alpine skiing, snowboarding, and more. Phone:(907) 754-2111
---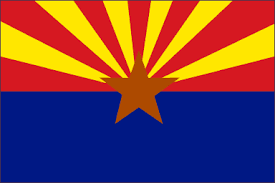 Arizona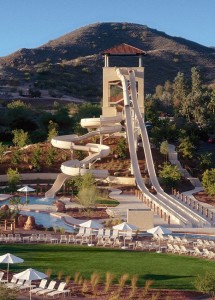 Arizona Grand Resort & Spa, Phoenix, AZ
The Copper State has much to offer their guests when they book their stay at the Arizona Grand Resort & Spa in Phoenix. This 220 acre resort boasts a top-notch golf course, a phenomenal water park, fine cuisine, and a whole lot more. All rooms at this resort feature a private balcony or patio. Phone:(602)438-9000
---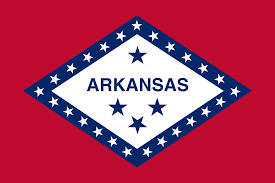 Arkansas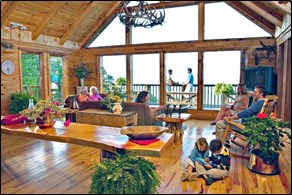 Buffalo Outdoor Center, Ponca, AR
If canoes, cabins, and zip lines are your thing, then the Buffalo Outdoor Center in Ponca is your place for staying and playing inside The Natural State. This premier resort is located in the scenic mountain region of the Buffalo National River. Phone:(870)861-5514
---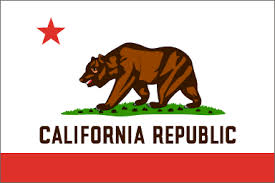 California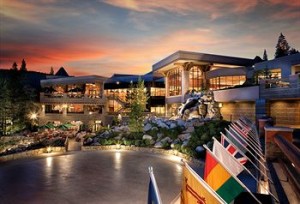 Resort at Squaw Creek, Lake Tahoe, CA
Arguably, the Golden State outshines them all with this luxury Squaw Valley ski resort in Lake Tahoe. The Resort at Squaw Creek features 405 lodge-style guest rooms, an award-winning golf course, its own private chairlift, and much more. Phone:(530)583-6300
---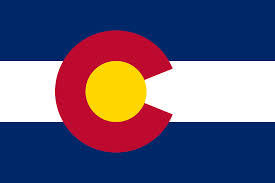 Colorado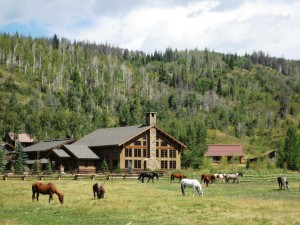 Vista Verde Ranch, Steamboat Springs, CO
For an all-inclusive resort experience in the Centennial State, Vista Verde Ranch in Steamboat Springs is second to none. This Luxury Dude Ranch boasts a small guest count keeping your stay intimate, friendly, and fun. Phone: (970)879-3858
---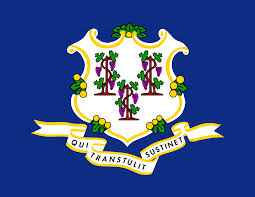 Connecticut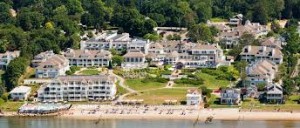 Water's Edge Resort & Spa, Westbrook, CT
Situated along the Long Island Sound, The Water's Edge Resort & Spa offers a private beach and spectacular ocean views. This Constitution State resort boasts a luxury spa and on-site restaurant as well. Phone:(860)399-5901
---

Delaware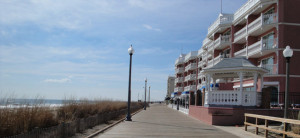 Boardwalk Plaza Hotel, Rehoboth Beach, DE
For a Victorian-styled oceanfront retreat, look no further than the Boardwalk Plaza Hotel in Rehoboth Beach. This First State resort features fine Atlantic Ocean dining, heated pools, and plenty more. Phone:(302)227-7169
---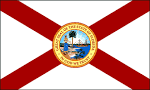 Florida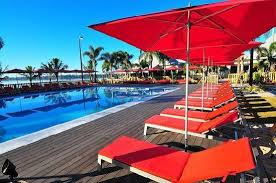 Club Med Sandpiper Bay, Port Saint Lucie, FL
Visit the Sunshine State's most popular all-inclusive family resort at Club Med Sandpiper Bay. The resort sports an impressive 20 tennis courts, 8 sand volleyball courts, and an 18-hole on-site golf course. For those with kids, the thrilling water park will keep them smiling. This premium sports resort is located right on the St. Lucie River. Phone:(772)337-6638
---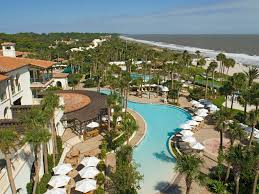 Sea Island Resort, St. Simons Island, GA
This breathtaking Peach State resort consistently rates as one of the top resorts in the world. Just visit St. Simons Island and you will see why. The Sea Island Resort offers three varied settings to suit every taste. Guests can stay Oceanside, riverfront, or right off the golf course. Phone:(855)714-9201
---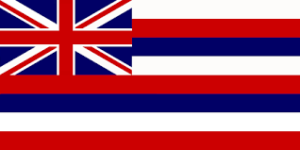 Hawaii

Hilton Waikoloa Village, Waikoloa, HI
Over 62 tropical acres of the Aloha State can be found inside the sprawling Hilton Waikoloa Village in Waikoloa . Amongst other magnificent treasures, this resort offers a black sand beach, a swimming lagoon with sea turtles, and a dolphin encounter experience. Phone:(808)886-1234
---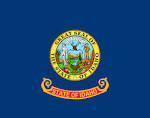 Idaho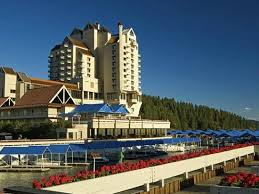 The Coeur d'Alene Resort, Coeur d'Alene, ID
This luxury Gem State resort is located on the north shore of Lake Coeur d'Alene. It is suitably referred to as the "Playground of the Pacific Northwest". This massive hotel has 338 guest rooms, an award-winning spa, a golf course, marina, and a whole lot more. Phone:(208)209-5031
---
Illinois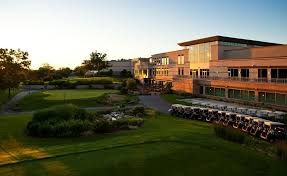 Eaglewood Resort & Spa, Chicago, IL
When in the Land of Lincoln, you'd be hard-pressed to find a finer place for leisure than the Eaglewood Resort & Spa. The resort offers amazing golf, fine dining, cosmic bowling and more. The location is just outside Chicago's hustle and bustle but close enough to make any excursion into the city an easy one. Phone:(630)773-1400
---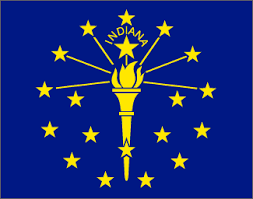 Indiana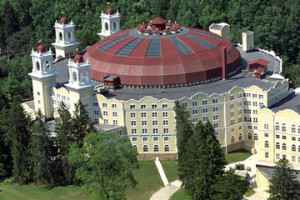 French Lick Resort, French Lick, IN
Perhaps the most impressive complex in the entire Hoosier State, this 3,000-acre vacation spot includes two historic resort spa hotels, riding stables, a Vegas-style casino and three superb golf courses. Phone:(888)936-9360
---

Iowa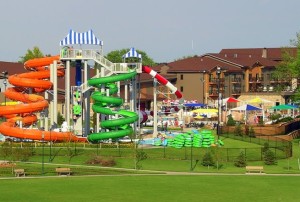 King's Pointe Waterpark Resort, Storm Lake, IA
This Hawkeye State resort is more than just a fun day at the lake. The complex contains 100 guest rooms and suites, four cottages, indoor and outdoor water parks, and many other accommodations for guests of all ages. Phone:(712) 213-4500
---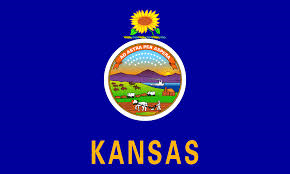 Kansas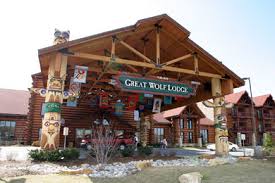 Great Wolf Lodge, Kansas City, KS
Your Great Wolf Lodge adventure inside the Sunflower State begins in this massive 84-degree indoor water park. Splash away the day in over 38,000 square feet of water-packed excitement. The facility offers a variety of Northwoods theme suites, dining options, and an array of activities to compliment the stay. Phone:(913) 299-7001
---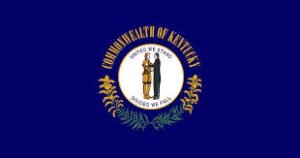 Kentucky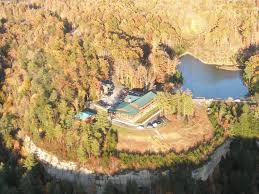 The Cliffview Resort is a rustic adventure site in the eastern part of the Bluegrass State. The place sits next to the Red River Gorge and Daniel Boone National Forest. The resort offers lodges and cabin rentals with modern amenities. Activities include zip lines, fishing, hiking, rock climbing and more. Phone:(888)596-0525
---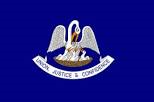 Louisiana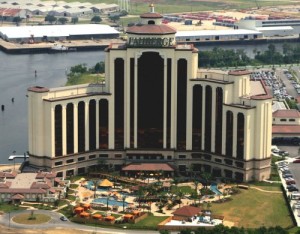 L'Auberge Casino Resort, Lake Charles, LA
You can't get any luckier than to book a stay at the waterfront L'Auberge Casino Resort in Lake Charles. This Pelican State resort features 6 restaurants, a marina, and a full-service spa on site. Additionally, a golf course, a casino, and a fitness center are on site along with plenty to do for the kids. Phone:(337)395-7777
---

Maine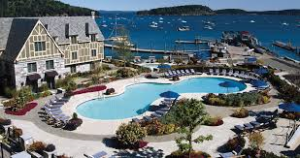 Harborside Hotel & Spa, Bar Harbor, ME
The fact that this Pine Tree State resort is nestled on picturesque Frenchman's Bay should be reason enough to stay here. The Harborside Hotel & Spa is considered the premier hotel of Bar Harbor. This place has all the stellar amenities one could wish for while vacationing in Maine. Phone:(207)288-5033
---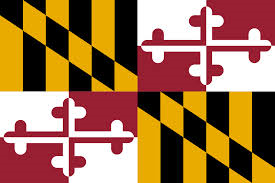 Maryland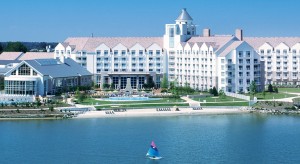 Hyatt Regency Chesapeake Bay Golf Resort, Spa and Marina, Cambridge, MD
Family vacations don't get any better than at the Hyatt Regency Chesapeake Bay Resort. This vacation mecca inside the Old Line State combines real Eastern Shore relaxation with an entire array of adventurous activities. Book today for the time of your life. Phone:(410)901-1234
---

Massachusetts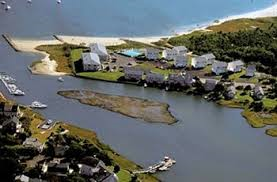 Green Harbor Resort, West Yarmouth, MA
The Bay State got it's nickname from places like Cape Cod at Green Harbor. Escape away to this beachfront resort situated on 7.5 acres of scenic splendor. Whether you prefer the luxurious outdoor pool overlooking Nantucket Sound, row boating and canoeing in ocean waters, or whatever might float your boat, fun for all awaits your stay at Green Harbor. Phone:(800)227-3263
---

Michigan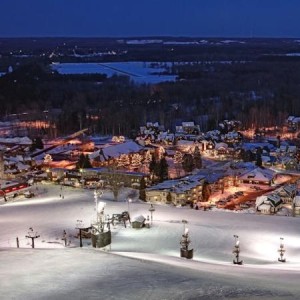 Crystal Mountain Resort & Spa, Thompsonville, MI
This is the Midwest's premier four-season family resort featuring some of the finest accommodations the Wolverine State has to offer. Amenities include 36 holes of championship golf, 50 downhill ski slopes, 30km of cross-country trails, and an award-winning spa. Phone:(855)995-5146
---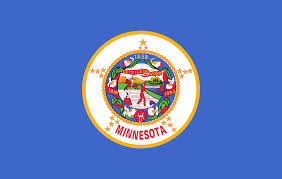 Minnesota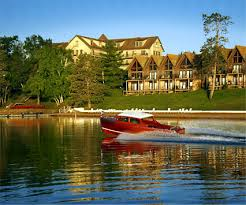 For good old-fashioned lake fun in the North Star State, visit Madden's Resort in Brainerd. Sprawling across 1,500 acres on Gull Lake's Pine Beach Peninsula, the resort's amenities include fishing, boating, swimming beaches, golfing and lawn games. Phone:(218)829-2811
---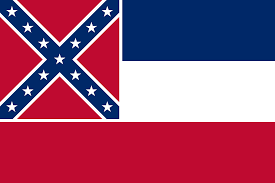 Mississippi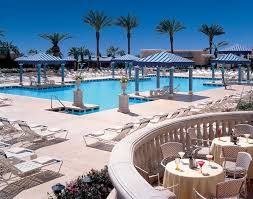 Beau Rivage Resort & Casino, Biloxi, MS
The Magnolia State doesn't scrimp when it comes to luxury resorts. The Beau Rivage Resort & Casino is certainly no exception to that rule. This state-of-the-art casino resort offers something for every member of your family. There an award-winning spa and salon, a championship golf course, indulgent restaurants and shopping, decadent pools, arcades, and more. Phone:(228)386-7444
---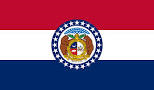 Missouri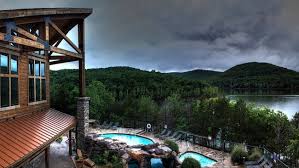 Stonewater Cove Resort & Spa, Shell Knob, MO
Since we're talking about the Show Me State, allow me to show you a private lake and wilderness retreat in nearly 500 acres of the Mark Twain National Forest. Nestled on the shores of Table Rock Lake, the Stonewater Cove Resort combines natural beauty and outdoor fun with unbelievable indoor luxury. Activities include lake and forest adventures, spas, zip lining, ATV riding, fishing, kayaking, and more! Phone:(417)858-2563
---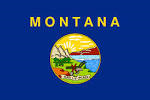 Montana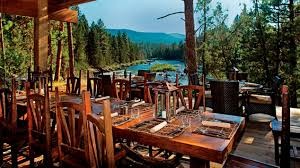 The Resort at Paw Up, Greenough, MT
The Resort at Paws Up is a luxury ranch resort situated on 37,000 sprawling acres of The Treasure State. Guests have the option of choosing between an expansive private home or a sophisticated, safari-style luxury tent. The working ranch provides an unfiltered connection with the natural beauty and ruggedness of Montana. Spend your time on horseback or cast a fly and catch trout. This first-class adventure resort is every sportsman's dream. Phone:(406) 244-5200
---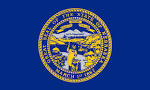 Nebraska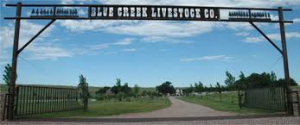 Blue Creek Lodge, Osh Kosh, NE
Are you looking to the Cornhusker State for that best spot for the family to hunt, fish, or simply recreate? If so, then the Blue Creek Lodge is definitely the place for you. This place may be a hunter's paradise but it has all the luxuries of a 5 star resort. This place is pet-friendly as well. Phone:(308)772-9912
---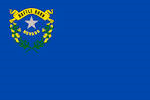 Nevada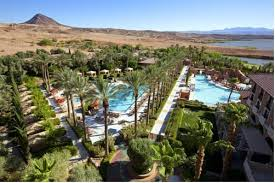 The Westin Lake Las Vegas Resort & Spa, Henderson, NV
Escape the neon lights of Vegas and wind down with family at the Westin Lake Las Vegas Resort in Henderson. This Silver State resort was named as one of the "world's best hotels" by Travel + Leisure. The provides an extraordinary list of outdoor activities to include paddle-boarding, kayaking, mountain biking, zip lining, and more. Phone:(702) 567-6000
---

New Hampshire

Mountain View Grand Resort, Whitefield, NH
With breathtaking views of the White Mountains, the Mountain View Grand Resort & Spa offers hotel guests an experience unlike any other resort in the Granite State. This New Hampshire getaway is perfect for vacationing with your entire family. The resort offers a wide range of amenities and activities to include: golfing, in-house spa treatments, indoor and outdoor pools, camp fires, dog sled adventures, and more. Phone:(855)837-2100
---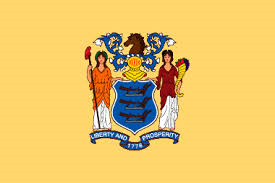 New Jersey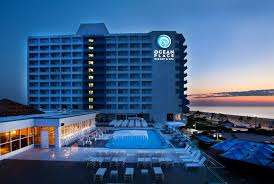 Ocean Place Resort & Spa, Long Branch, NJ
Your family can renew their spirits at the Ocean Place Resort Spa. This opulent Garden State hotel features 15 spa treatment rooms, massage services, and locker rooms with steam facilities and a whirlpool . Spend the afternoon lounging in one of two swimming pristine pools, or take to the beach, to experience those Jersey shores. Dine on tantalizing cuisine or engage in numerous activities such as biking and boating. Phone:(732)571-4000
---

New Mexico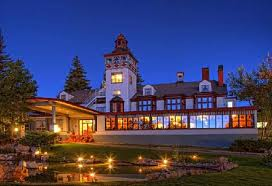 The Lodge Resort & Spa, Cloudcroft, NM
It's only fitting that the Lodge Resort and Spa was created in the Land of Enchantment. This popular New Mexico mountain resort has much to offer. Enjoy a refreshing dip in their heated outdoor pool. Play a round of golf, or just relax with a soothing spa treatment. The Lodge provides a historical setting unlike any other place in New Mexico. For a quiet weekend getaway or an active family vacation, this place can't be beat. Phone:(800)395-6343
---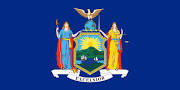 New York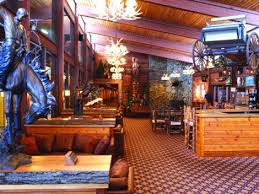 Rocking Horse Ranch Resort, Highland, NY
The Empire State must be mighty proud! Rocking Horse Ranch was rated one of the top 10 family resorts in the United States by Traveler's Choice. This all-inclusive vacation spot has horse adventures, an indoor water park, and more activities than you can shake a stick at! Phone:(800)647-2624
---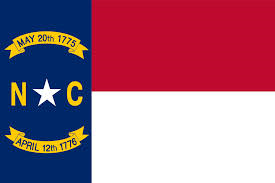 North Carolina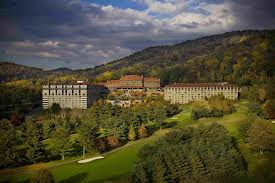 The Omni Grove Park Inn, Asheville, NC
If you want a vacation steeped in history, then you'll want to travel to the Tar Heel State and book your vacation at the legendary Omni Grove Park Inn. This century old hotel has hosted everyone from movie stars to presidents. Situated on a western facing slope of the Blue Ridge Mountains, this historic Inn is anyone's dream North Carolina vacation. Amenities include a 40,000 square foot spa, fine dining, kids activities, and more. Phone:(828)252-2711
---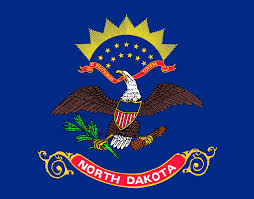 North Dakota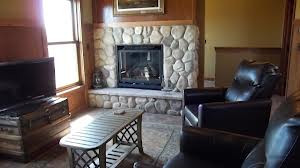 Lakeview Meadow Resort, Jamestown, ND
If you plan on doing a little hunting or fishing during your family getaway, then you probably have no business vacationing anywhere else other than in the Peace Garden State. The Lakeview Meadow is located right in between the Jamestown and the Pipestem Reservoirs. Both places are ideal to fishing whether it's during the summer or winter ice fishing months. The resort is also located in the heart of prime hunting area for waterfowl, upland game and big game such as whitetail deer. This is North Dakota styled vacationing at its best! Phone:(701)252-5100
---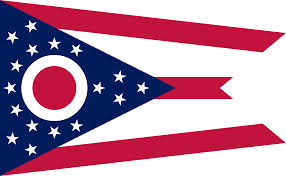 Ohio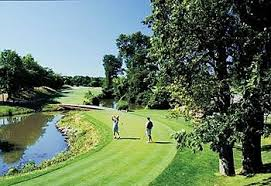 Sawmill Creek Resort, Sandusky, Ohio
This Buckeye State golf and marina resort sits atop 235 acres adjacent to the Sheldon Marsh Nature Preserve. It is located just 7 miles from the Cedar Point Amusement Park and less than 10 miles from Thomas Edison 's Birthplace. The property features an 18-hole golf course, a 176-slip marina and shops inside an 1887 barn. Dining options include an upscale-casual eatery, an Irish pub, a seafood restaurant , and a casual deli. Water sports activities are available. Phone:(419)433-3800
---

Oklahoma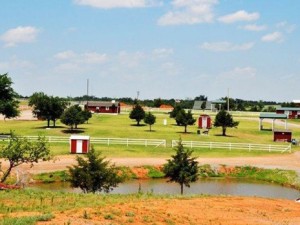 Goldskye Ranch Resort, Fletcher, OK
Folks in the Sooner State really love their horses. So if you plan to spend your family vacation in Oklahoma, you'd best get with the program. Gold Skye Ranch is famous for its quality blend of trained horses, making your first horse riding experience one you won't wish to forget. At GoldSkye, you can simply lose yourself within the many fun activities to see and do. Amenities offered include cabin rentals, fishing, kid games, basketball, camping , swimming, and more. Phone:(580)549-4012
---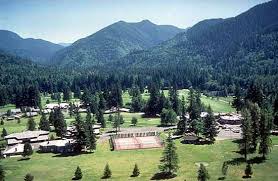 The Resort at the Mountain, Welches, Oregon
You know you're in the Beaver State when you're standing on the majestic Mount Hood. The resort at the Mountain, an upscale golf and spa resort is 1.4 miles from the Salmon River Trail and 1.8 miles from Mount Hood Village. In addition to a 27-hole golf course and a day spa, amenities include a fitness center, an outdoor pool, tennis courts and two restaurants. Phone:(503)622-3101
---

Pennsylvania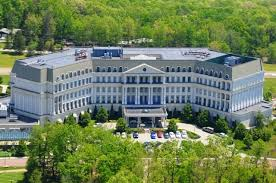 Nemacolin Woodlands Resort, Farmington, PA
Situated on 2,000 acres, the Nemacolin Woodlands Resort is arguably the most luxuriant resort in the entire Keystone State. In addition to an internationally acclaimed spa, the resort offers 36-holes of championship golf on two courses – the PGA-tested Mystic and the traditional Links Course. The resort's facilities at Mystic Mountain offer both downhill and cross-country skiing your winter recreational needs. Phone:(724) 329-8555
---

Rhode Island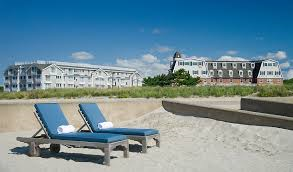 Newport Beach Hotel & Spas, Newport, Rhode Island
For a truly relaxing time with the family, visit the Newport Beach Hotel & Suites. You'll drift away with the lulling sound of ocean just a few feet away . This Plantation State Resort features an indoor pool and hot tub with a cascading water wall. The rooftop deck has a hot tub, fire pit, outdoor shower, and seating areas overlooking the falls at Newport Pond. Phone:(401)846-0310
---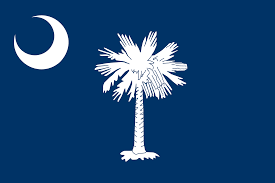 South Carolina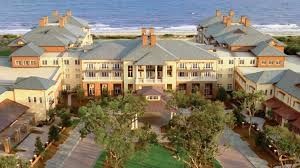 The Sanctuary Hotel @ Kiawah Island Golf Resort, Charleston, SC
The Sanctuary Hotel was awarded the Forbes Five Star Award for excellence. This Palmetto State resort offers 255 spacious rooms and suites and are among the largest on the East Coast. All hotel rooms are uniquely designed to include such exquisite amenities as a handcrafted desk and armoire, an elegantly appointed sofa and chair, and custom-made beds. Aside from world-class golfing, amenities include swimming pools, family activities, youth programs, and various lessons and classes. Phone:(800)576-1570
---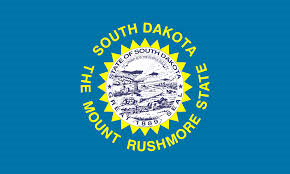 South Dakota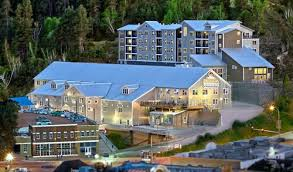 Holiday Inn Resort Deadwood Mountain Grand, Deadwood, SD
The historic town of Deadwood is my favorite place in the Mount Rushmore State. This contemporary casino resort is centrally located to all Black Hills attractions. Some of these sleek rooms even have balconies with amazing views to the surrounding hills. Amenities include 2 on-site restaurants (where kids 12 and under eat free), a casino, an indoor pool, hot tub and an entertainment/recreation center. Phone:(605)559-0386
---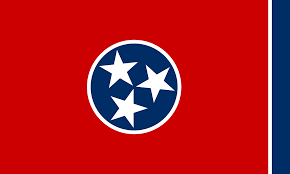 Tennessee

Riverstone Resort & Spa, Pigeon Forge, TN
Situated just outside the Great Smoky Mountains National Park, the Riverstone Resort & Spa offers spacious condo rentals for that one-of-a-kind family vacation. Luxurious professional design coupled with elegance offers up amenities such as full-size kitchens, elegant stone fireplaces, and more. Stay one time at this Volunteer State resort and you'll be volunteerin' to come back and stay some more! Phone:(866)908-0990
---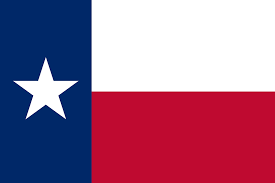 Texas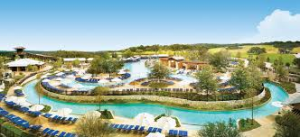 JW Marriott San Antonio Hill Country Resort & Spa, San Antonio, TX
The JW Marriott San Antonio Hill Country Resort has really set the standard for luxury in the Lone Star State! This resort features the 36-hole TPC San Antonio golf course, a six acre water park, and seven restaurants of various cuisine. The full-service spa and fitness center on site are also sure to please. Phone:(210)276-2500
---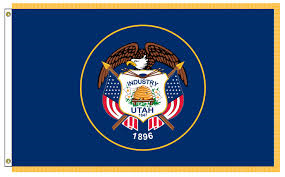 Utah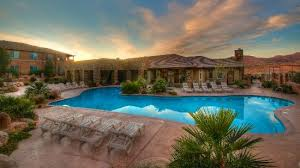 Coral Springs Resort , St. George, Utah
This luxury Beehive State Resort is located between downtown St. George and Zion National Park. The suites unique styling pairs old world charm with southwest motif for results that are sure to please. The site features all the amenities one would come to expect in high living. With the Grand Canyon nearby, this one easily makes my list. Phone:(435) 879-5839
---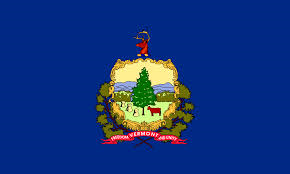 Vermont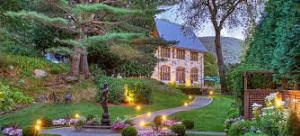 Castle Hill Resort & Spa, Proctorsville, VT
Elegance is the word most often used to describe this Green Mountain State Resort. All of their rooms contain period furnishings and rental homes come fully equipped with kitchens. There's an outdoor pool & spa on site, as well as some of the best skiing in Vermont. Phone:(802)226-7688
---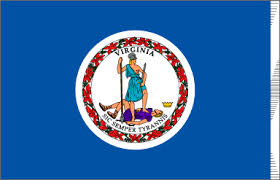 Virginia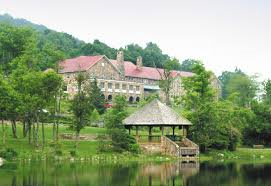 Mountain Lake Lodge, Pembroke, VA
This historic Old Dominion resort sits on a 2,600-acre nature preserve. Guests have the option of a sophisticated room, a private houses, or a charming cottage or cabin. Amenities at the Mountain Lake Lodge include river access, an outdoor pool, a lake and hiking trails. There's also a restaurant serving Appalachian-style dishes and a tavern on site. Phone:(540)626-7121
---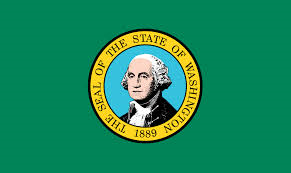 Washington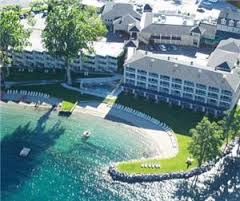 Campbell's Resort on Lake Chelan, Chelan, WA
Life in the Evergreen State is great when staying at Campbell's Resort on Lake Chelan. This beachside vacation spot rests at the southern tip of beautiful Lake Chelan. The contemporary rooms include patios or balconies with spectacular lake views. Local seasonal local dishes are served on site. There's also a spa and a host of children's activities. Phone:(509)682-2561
---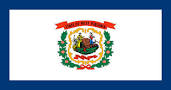 West Virginia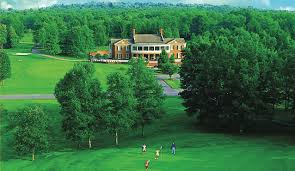 Resort at Glade Springs, Daniels, WV
This Mountain State hotel and ski resort is set amidst a gorgeous 4,100 acre property in the heart of the Appalachian Mountains. The Resort at Glade Springs is a premier, full-service West Virginia resort offering an extensive variety of recreational activities and lodging accommodations. Phone:(304)763-2000
---

Wisconsin

Grand Geneva Resort & Spa, Lake Geneva, WI
If you're looking for that perfect getaway in the Badger State, then you're sure to find it at Grand Geneva Resort & Spa. Enjoy the pampered life or engage in endless activities. Go horseback riding, ski down a snowy slope, or take a long drive down a fairway on two championship golf courses. Phone:(262)248-8811
---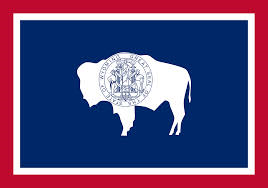 Wyoming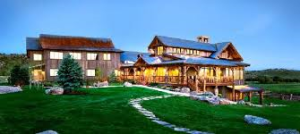 The Lodge and Spa at Brush Creek Ranch, Saratoga, WY
This Equality State resort is last but definitely not least! Conde Nast Traveler voted the Lodge and Spa at Brush Creek Ranch the #2 Hotel & Resort in the World, #1 Resort in the USA and #1 Dude Ranch in the USA! Come to where luxury encompasses God's country on 30,000 acres of Rocky Mountain wilderness. Phone:(307)327-5284
---
Wow! That was exhausting, now I need a vacation! I hope I've inspired you to get off your butt and find an adventure. Find that perfect family getaway that's awaiting you.
Happy Travels,
Big John
---

Posted in Adventurous Places, North America, Travel Tips and tagged family getaways, vacation by Big John with 7 comments.