For over two decades now, the Omni Grove Park Inn in Asheville, NC,  has hosted the most competitive Gingerbread House Competition in all of the United States.  A visit to this annual event will prove to be more than just an artistic expression of whimsical pastry displays.  The National Gingerbread House Competition at Omni Grove Park Inn has become a true holiday tradition of historic proportions.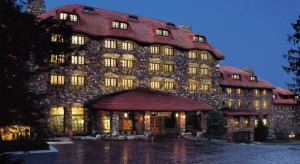 The Omni Grove Park Inn, Asheville, NC
When Edwin W. Grove opened his doors on July 12, 1913, he declared that his massive inn of granite rock walls was "built for the ages!" The Omni Grove Park Inn was erected on the side of Sunset Mountain in Asheville, NC.  Edwin Grove considered the cool mountain air to be beneficial for good health and the resort soon became a playground for the rich and famous.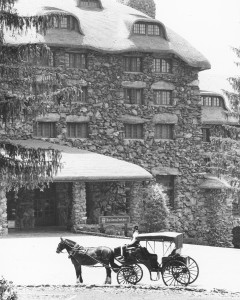 Vintage photo of carriage outside the Grove Park Inn
Throughout the Grove Park Inn's history, its rooms have housed ten U.S. presidents,  numerous celebrities, and even once served as an internment facility for Italians during WWII. The Grove Park Inn was a vacation destination where the rich and famous would go to rub elbows with more of the rich and famous.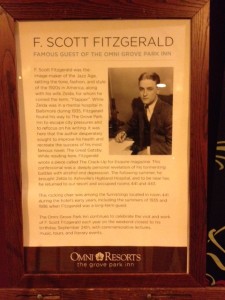 The Great Gatsby's  author, F. Scott Fitzgerald, stayed two years at the Grove park Inn while his while wife remained institutionalized in a nearby insane asylum.
Situated less than an hour away from this historic inn, Rebecca and I decided to jump in the car and head for the North Carolina hills. We were feeling that Christmas spirit, and knew the Grove Park Inn would not disappoint. This was one venue where the halls were sure to be aglow with opulence, romance, and plenty of yuletide cheer!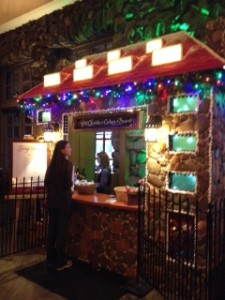 Rebecca orders a beverage from  the Great Gingerbread House inside of Grove Park's  Great Hall.
This completely edible serving station was quite the culinary feat! How would you like to be put in charge of acquiring the ingredients for this mammoth gingerbread house recipe?
Ingredients: egg whites – 50 lbs; powdered sugar – 440 lbs; cream of tartar – 12 ozs; red fondant – 220 lbs; granulated sugar – 160 lbs; brown sugar – 100 lbs; salt – 3 lbs; baking soda – 3 lbs; shortening – 72 lbs; eggs – 25 lbs; bread flour – 400 lbs; ginger – 3 lbs; cinnamon – 3 lbs; nutmeg – 6 ozs; all spice – 3 ozs; cloves – 3 ozs; milk – 20 lbs; food coloring – 6 lbs.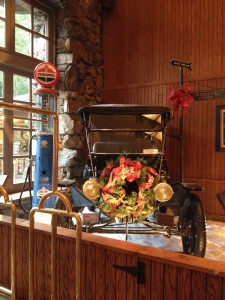 Stepping into the  Omni Grove Park Inn as a guest is to experience the finest luxuries and amenities a resort can offer. Although we were mainly there to see the holiday décor, there was ample entertainment, dining, and shopping opportunities to make our trip a truly worthwhile rendezvous.  Armed with only my iphone camera, I made an effort to capture photographs of my favorite gingerbread houses. The talent on display was nothing short of remarkable.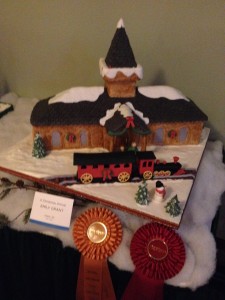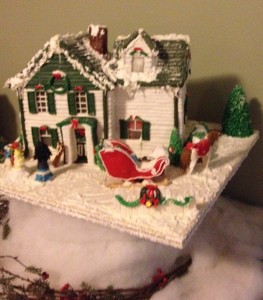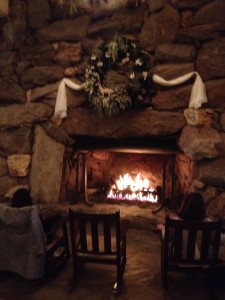 Visitors warm themselves in rockers in front of blazing hearths.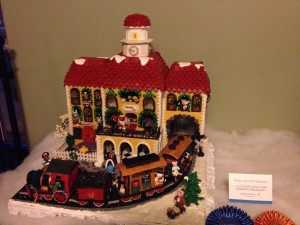 Rollin' into the Season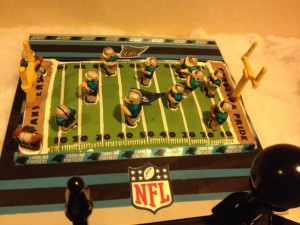 For all of you Carolina Panthers fans out there!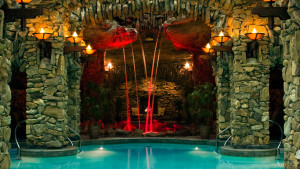 Voted one of the "Top Resort Spas in the U.S." by Conde` Nast Traveler.
As you can see,  the Omni Grove Park Inn has more than just gingerbread houses. This opulent lodge is truly amazing!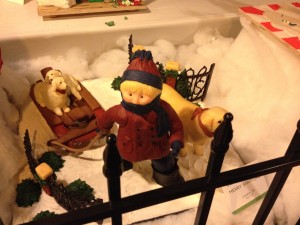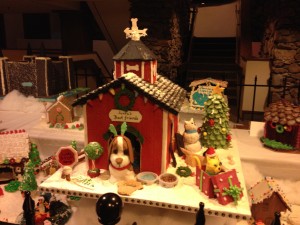 Santa's Best Friend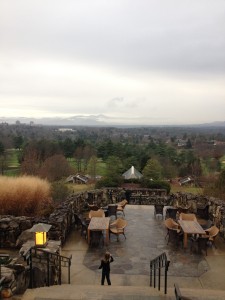 A view of Appalachia surrounding the Grovepark Inn.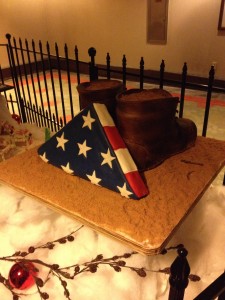 Simply patriotic.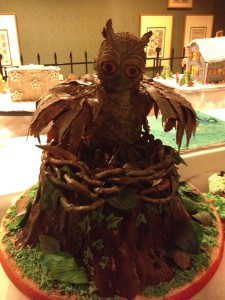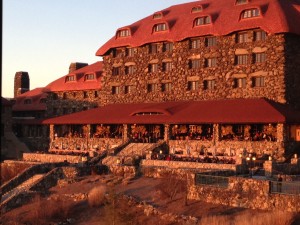 The setting sun casts shadows against the massive granite walls of Grove Park Inn.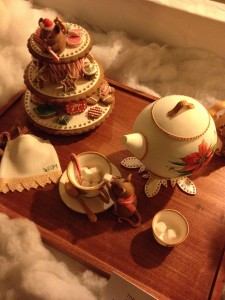 The mouse and the teacup piece was Rebecca's personal favorite.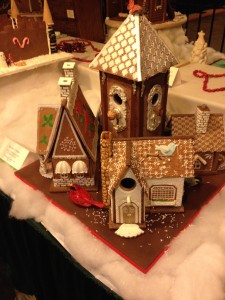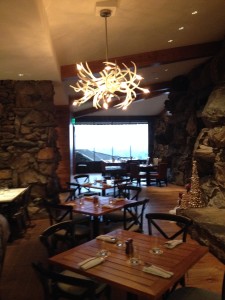 One of Grove Park Inn's many dining scenes.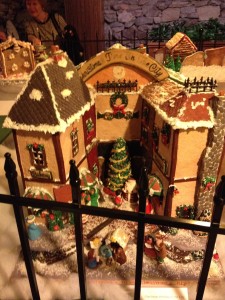 Christmas Time in the City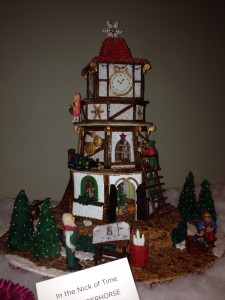 In the Nick of Time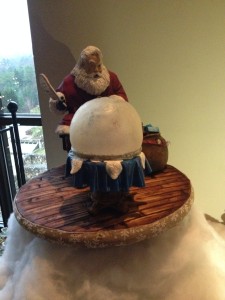 Everybody loves good Ole' Saint Nick!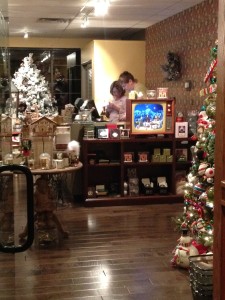 One of numerous shops inside the splendid halls of Grove Park Inn.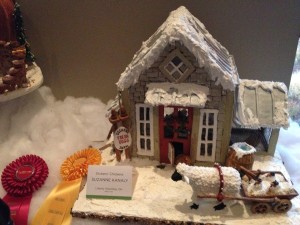 Dickens' Chickens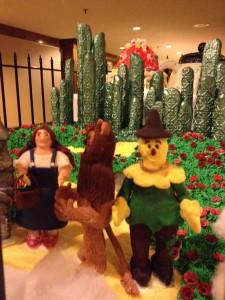 Following that yellow brick road…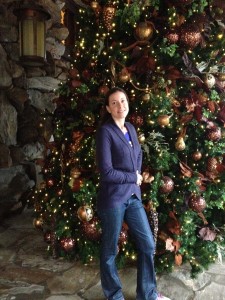 My baby doll strikes a pose in front of a spectacular Grove Park Christmas Tree.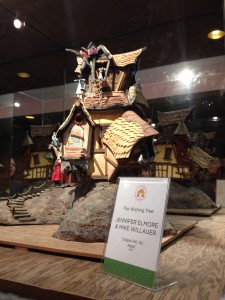 The winning gingerbread house of 2015.
For a truly wonderful and festive occasion, check out the annual Gingerbread House Competition for yourself at the Omni Grove Park Inn, Asheville, NC.  Thank you for reading my article and please visit Big John's Adventures in Travel again real soon! Feel free to leave a comment, explore more of my blog, and show some love on social media.
Happy travels,
Big John

Posted in Adventurous Places, Historical Journeys, North America and tagged gingerbread houses, Grove Park Inn by Big John with

comments disabled

.